Listings Real Estate's Mission Statement
Our goal is to help fulfill your dream of buying & selling a home in a personal, relaxed, yet professional manner.
We are committed to providing our clients with comprehensive information and expert advice in a non-judgmental environment. Transactions can be stressful, but we will do our best to make it as enjoyable and fun-filled as possible!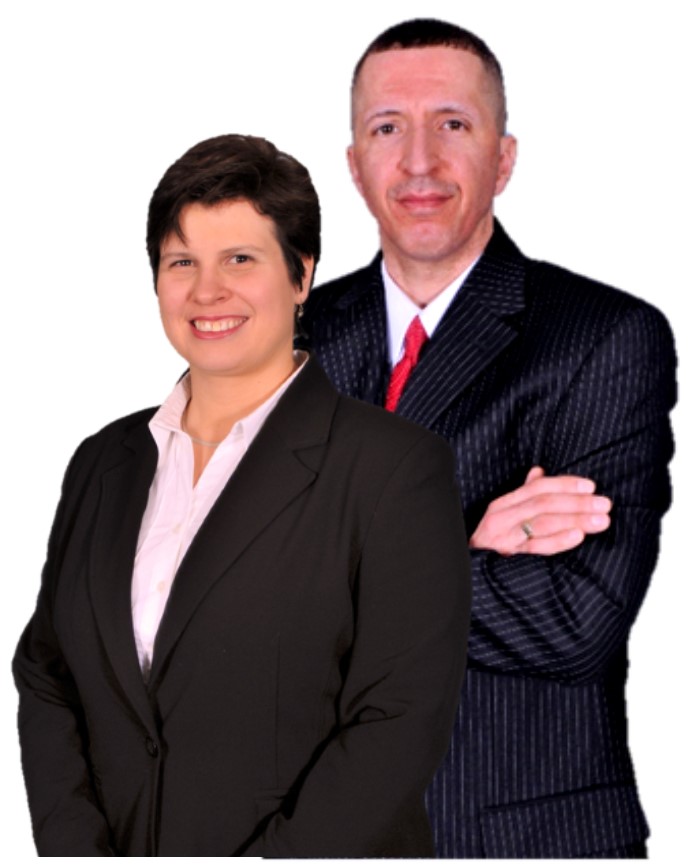 Experience
Howard "HD" DeRias & Terah Naumchik, owners of Listings Real Estate, LLC, have over 28 years of combined real estate experience. HD combines his analytical thinking (acquired from his years obtaining his Bachelor of Science Degree in Mathematics) with great negotiating skills and applies it to each and every transaction (traditional sales, short sales, bank owned properties, etc.). This experience provides our clients with a peace of mind that anything that may arise in their transaction will be handled promptly and properly.
Technology
Using the ePRO designation as well as extensive knowledge of internet marketing & leading-edge tech tools give us the edge in effectively marketing your property online, 24 hours a day, seven days a week! Through our listing system your property is fed to more than 350 online search engines and available on more than 900 websites.
Expertise
Along with extensive knowledge of the south jersey market, HD & Terah have and continue to get advanced education in many aspects of real estate. Some of our real estate related training involves seller representation, short sales, distressed properties, foreclosure, luxury homes, second homes, tax deferred (1031) exchanges, staging, negotiation & internet marketing.
Communication
We strive to meet your expectations – you tell us whether you would like to be contacted via phone, text or email. Our weekly touches will give you statistics on how your home is being viewed on the internet and what feedback we have received from prospective buyers and agents that have visited your home.
Clients for Life
What we strive for is to give you unforgettable fiduciary service, so that you'll want to refer us to your friends, family and neighbors. We want Listings Real Estate to be the first name you think of when you or anyone you know has a question about real estate.
Designations & Continuing Education
CNE Designation – Certified Negotiation Expert Course for Real Estate Professionals
SRS Designation – Seller Representative Specialist – National Association of REALTORS
SFR Designation – REBAC's Short Sale & Foreclosure Resource – NAR Designation
CDPE Designation – Certified Distressed Property Expert – Distressed Property Institute
ILHM Designation – Certified Luxury Home Marketing Specialist Member
AHS Designation – Accredited Home-Staging Specialist
ePRO Designation – Internet & Technology Implementation in Real Estate
NAR Resort and Second Homes Markets Course – National Association of REALTORS
Short Sales Workshop – George Paukert
Showcased Home (Staging Workshop) – Marlene Thompson
Tax Deferred (1031) Exchanges – RLI REALTORS Land University
Short Sale Power Broker Course – Real Estate Pro-Guides, Margo Murphy
Agent Short Sale Secrets & Agent REO Secrets – Harris Real Estate University
NJ Court Mediation Training: Foreclosure & Civil Cases – NJ Judiciary Courts
Short Sales & Foreclosures: The Legal, The Financial & the Real Estate – NJ Association of REALTORS
Torts I, Criminal Law, Torts II, Contracts – California School of Law
PUBLICATIONS / ARTICLES / PRESENTATIONS:
Co-Author, "Everything You Need To Know About Short Sales & More…" – Printed / e-book
Author, "Foreclosure Solutions: Know Your Options" – The Press of Atlantic City
Author, "Foreclosure Solutions: Two New Options" – The Press of Atlantic City
Author, "A Broker's View: You Can't Fight a Forest Fire With a Garden Hose" – The Press of Atlantic City
Author, "Ask The Experts: Advertising Abroad" – The Press of Atlantic City
Author, "Ask The Experts: Overcrowded in EHT" – The Press of Atlantic City
Author, "Ask The Experts: Moving On" – The Press Of Atlantic City
Author, "Ask The Experts: Insurance Overflow" – The Press of Atlantic City
Author, "Ask The Experts: Rent to Own" – The Press of Atlantic City
Author, "Ask The Experts: Wait or No Wait" – The Press of Atlantic City
Author, "Ask The Experts: Ripped Off (Unsatisfied) Seller" – The Press of Atlantic City
Author, "A Broker's View: NJ Foreclosure Programs – Court Mediation" – – The Press of Atlantic City
Presenter, Save The Home You Own Expo – R.E.AL Help, Pleasantville, New Jersey
Author, "Streamlined Short Sales Shortly!" – Shoppe of Cape May County
Author, "Homeowners To Get Paid to Short Sale!" – Shoppe of Cape May County
Personal
While we key on our clients and are available to them at all times, we take the time to stay involved in our family life. Our passion is to spend as much time as we can teaching our sons and daughter the values of sports, encouraging them to participate in the arts and making sure they get a great education. Above all, HD & Terah spend their time teaching their children how to be well rounded, caring people.
Our Vision
To serve our clients with such a high level of service, that they become our only and loudest advocates. We will accomplish this by providing the finest real estate service based on the highest standard of ethics, values and client care – setting the standards for other real estate agents on how to treat clients.
To also educate, inform and empower our clients with the latest information which will provide the knowledge necessary in making smart decisions about real estate.
Helping People On The Move!
Call us at 856-457-5200 or email us to start a discussion of your needs. Or, fill out our quick form to tell us your property interest types and give us an overview of your needs.