Did You Know That You Can Get a Rebate Check at Closing When Purchasing a Home?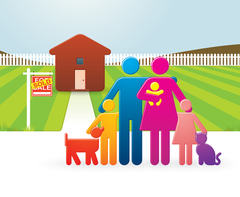 On Jan. 17, 2010, a NJ Law was passed that permitted brokerages to rebate part of their Buyers Brokers Commission (BBC) to buyers.

We believe in giving back to our buyers , so we offer our Buyers a Buyer Rebate, that means you get a CHECK or credit at closing.
So what do we really give back to our buyers? $500 for every $100,000 of the final purchase price! If you buy a home for $325,000 we give you $1500 at closing. If you buy a home for $700,000, we give you back $3500! If you buy a home for $1,100,000, you get $5500 back!!!

Listings Real Estate, LLC is a Full Service Real Estate firm serving all of New Jersey. We are one of only a few Real Estate Agencies in NJ that offer Rebates to our Buyers! We know how important every dollar is and believe in sharing our Commission with our Clients.
Also, don't confuse offering a rebate with level of service. All of our clients receive the same high level service, regardless, of rebate, regardless of whether they are buying a $50,000 property or a $5,000,000 property.
Working with us is not much different than working with a "traditional" Real Estate Agent. You simply start the search online and we handle everything else. We are full service Realtors® and frankly we think we are a better alternative to the traditional real estate model.
*IMPORTANT: New Jersey Real Estate Commission rules REQUIRE there be a written agreement with the buyer at the onset of the relationship. Otherwise no rebate may be issued. So you must sign up for this initially or it will not apply. The rebate will be paid as a "credit" to the buyer at closing or a check from the closing agent, thereby reducing Listings Real Estate, LLCs portion of the Buyers Broker Commission (BBC).
The Buyer may purchase any home listed for sale on the market with any agency, but they must purchase the home through our office. The Buyer will be obligated to pay any applicable taxes for the receipt of the rebate and should contact a tax professional concerning the tax implications of receiving the rebate. All parties to the transaction, including the mortgage lender, must be notified of the rebate. Lender guidelines may be affected by receipt of a rebate, so discuss with your mortgage representative. The rebate is not contingent on the Buyer using any services or products.
The Rebate amount is based on the purchase price of the home minus any seller concession and therefore varies depending on the price of the home. In NJ, real estate commissions are negotiable. This offer is independent of the Flat Fee / Low Fee Seller's programs also offered by Listing's Real Estate. Broker reserves the right to end this program at any time to any buyer that is not already enrolled.