What would your life look like today, if you had sold your house 30 days ago?
At Listings Real Estate, LLC we specialize in helping people who may be disappointed, frustrated and even a little angry that their home didn't sell. Take the time to request the booklet, Find The Golden Lining In Your Expired Listing . It will give you a little insight to what you may be feeling and the options you have as an expired listing. Our main objective is to give you all the pieces of the puzzle to get you to your goal!

Many of our clients have gone through exactly what you are experiencing. The good news is that by analyzing their needs, their homes and applying a fresh sales approach, we were able to get their homes sold and help them move on with their lives.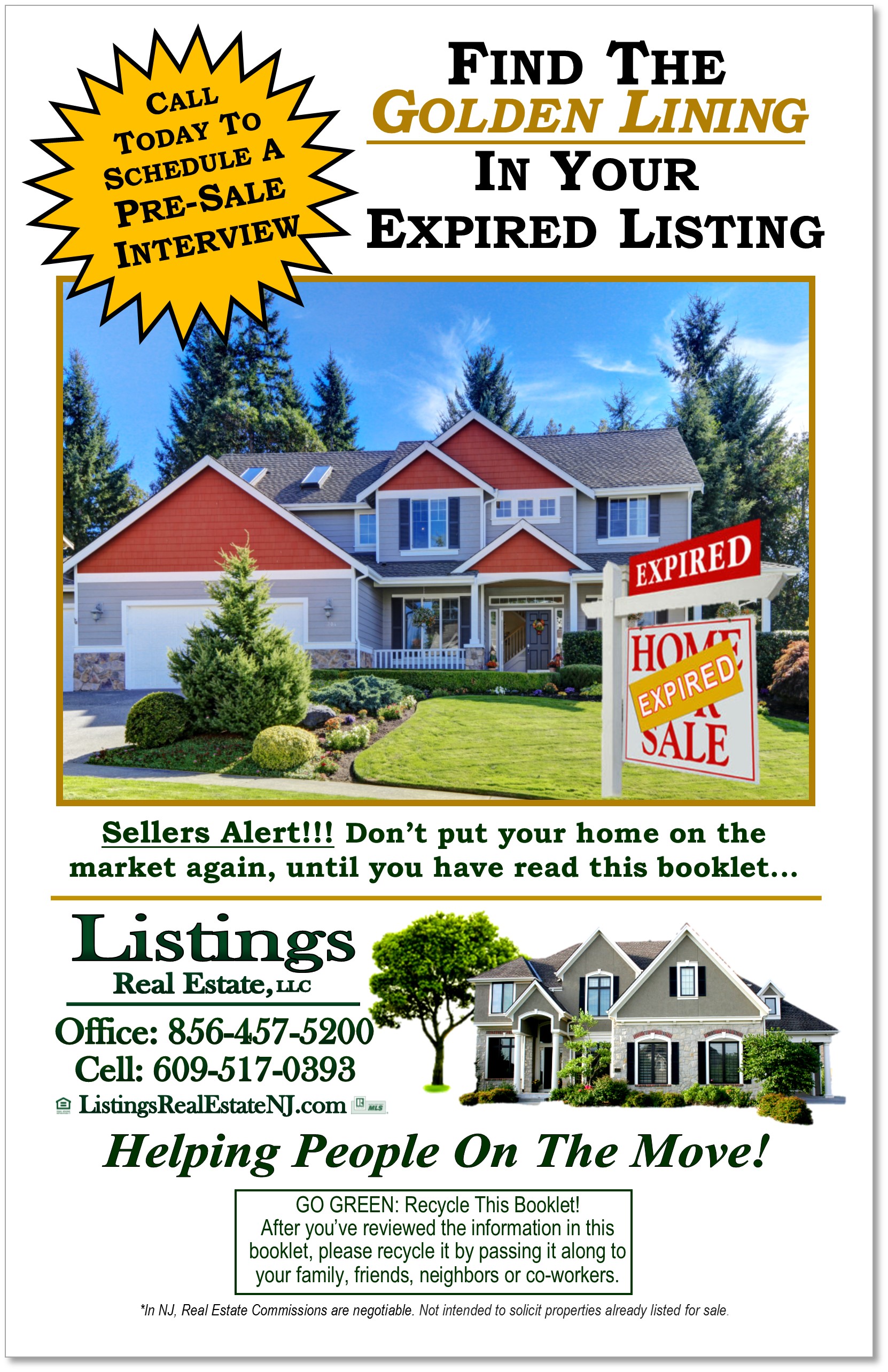 Furthermore, we are all about saving home sellers money. Listings provides every one of our sellers full-service and state of the art marketing at a fraction of the traditional cost to sell a home.
And, we offer all of our clients an Easy Exit Listing Guarantee . We know there's nothing worse than being stuck in a six month contract with an agent who isn't performing for you!
To get your copy of Find The Golden Lining In Your Expired Listing , just fill out the request form below or give us a call at 856-457-5200.

Ready to Sell & Save? Call us today!