How the New Jersey Home Buyer Rebate Works

Let's face it. The internet has revolutionized the way home shoppers search for New Jersey real estate. A recent survey suggests as many as 85% of today's potential home buyers start their search on-line. This has changed the role of the real estate agent.

Listings Real Estate recognizes the changing trend in real estate and enthusiastically embraces the concept of rewarding home buyers who're willing to research and actively participate in the home buying experience. By searching for your new home, you will save us time and money, and we are willing to pass those savings on to you by giving you a rebate deducted from our buyers commission.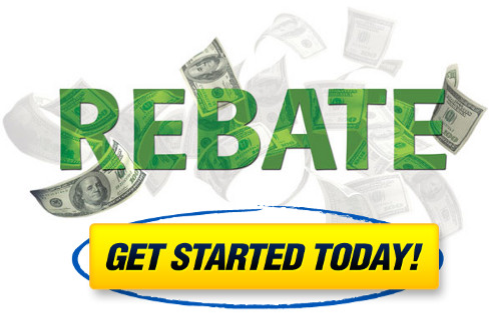 How to Receive Your New Jersey Home Buyers Rebate:

1. Contact Listings Real Estate so we can provide you with the legally required Buyer's Brokerage/Rebate Agreement. NJ Law prohibits rebates unless the agreement is signed at the beginning of the Brokerage Relationship.

2. Supply Listings Real Estate with your Mortgage Pre-Qualification or, if paying with cash, a Letter of Financial Introduction from your financial institution. This is needed to setup showings and submit contracts.

3. Visit your preferred home search website (Zillow, Realtor.com, Trulia, etc) to find properties you're interested in or you can contact us for a more customized search. (Remember, we can show you any home that is listed for sale by any real estate agency.) Do a drive-by inspection yourself to approve of the homes' exteriors and locations. Once you a find a home(s) you would like to view from the inside, contact us at 856-457-5200 or email us at List@ListingsRealEstateNJ.com

4. We will confirm availability and schedule appointments to show you the properties you're most interested in.

5. Once you decide on the property you want, we'll manage and guide you through the purchase transaction. We will write and structure your offer to your specifications, then manage all counter offers and negotiations for you. Once your offer is accepted we will help you schedule inspections and manage the entire attorney review & after review process.

6. We will be with you until the closing day, when you take possession of your new home and receive your home buyer rebate in the form of a credit toward your closing costs or a check for the full amount!

*IMPORTANT: New Jersey Real Estate Commission rules REQUIRE there be a written agreement with the buyer at the onset of the relationship. Otherwise no rebate may be issued. So you must sign up for this initially or it will not apply. The rebate will be paid as a "credit" to the buyer at closing or a check from the closing agent, thereby reducing Listings Real Estate, LLCs portion of the Buyers Broker Commission (BBC).

The Buyer may purchase any home listed for sale on the market with any agency, but they must purchase the home through our office. The Buyer will be obligated to pay any applicable taxes for the receipt of the rebate and should contact a tax professional concerning the tax implications of receiving the rebate. All parties to the transaction, including the mortgage lender, must be notified of the rebate. Lender guidelines may be affected by receipt of a rebate, so discuss with your mortgage representative. The rebate is not contingent on the Buyer using any services or products.

The Rebate amount is based on the actual purchase price of the home. This offer is independent of the Flat Sellers Fee also offered by Listing's Real Estate. Broker reserves the right to end this program at any time to any buyer that is not already enrolled.