Listings Real Estate Gives Sellers An Amazing Money Saving Option
We offer our Sellers $3900 Flat Listing Fee up to $390,000 or 1% of the purchase price on all homes over $390,000. *
You may ask, what is the catch? There is no catch! We believe that you should be able to keep as much of your home's equity when you go to sell!

Here is a breakdown of how the flat $3900 fee program saves our sellers money.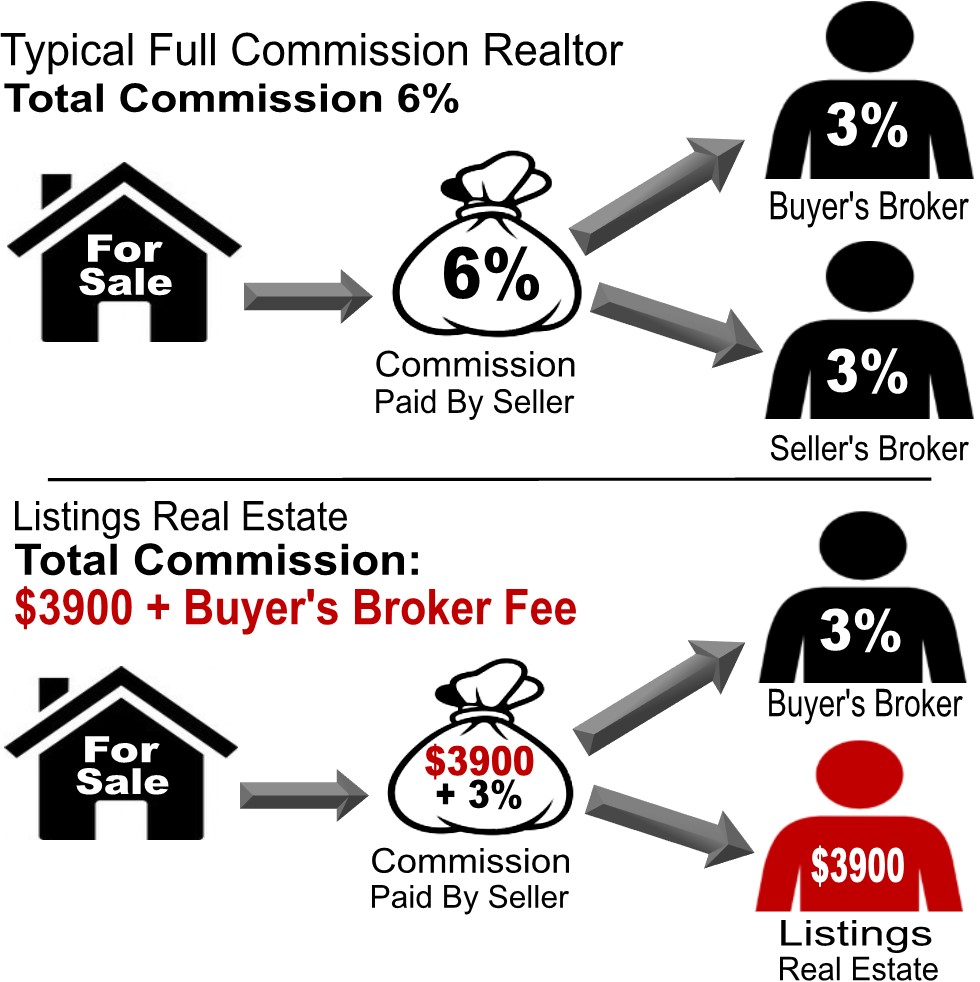 Listings provides every one of our sellers full-service at a fraction of the traditional cost to sell a home.
That is right, full service representation and state of the art marketing for every home we list at a substantial discount.
Ready to Sell & Save? Call us today!

* $2900 if Listing Price (LP) below $200K; $3900 if LP $200K – $390K; 1% above $390K: Does not include Buyer's Broker Fee. All offers subject to change. In NJ commissions are negotiable.